Posted on 2009.07.17 at 11:28
Current Music: Aimee Mann - You Could Make a Killing | Powered by Last.fm
So here he is again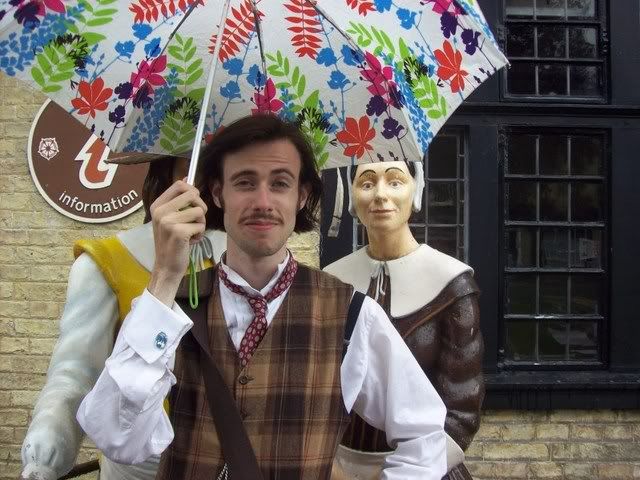 It's Max!
more photos here
This man and I are officially dating now. We've known for a while, but it's more official now as we have updated our facebooks. It's funny how official that step felt. I suppose because it was like a broadcast to many people at once.
He is the man I wish to drink tea all day, read the newspaper, bicker about literature, quote things endlessly. He told me his friends were disturbed, they'd never seen him smile so much. I've already met his best friend and her parents who are like his family, who were
incredibly lovely
and fed me tea and cake and scones all afternoon, whilst telling me embarrassing stories about him. The man is wonderful and all mine, bwahahahah!
I have to stop gushing!